The web site for the MudDawg professional motorcycle racing team went live today. The web site embodies a stark, minimalistic design that conveys speed to viewers.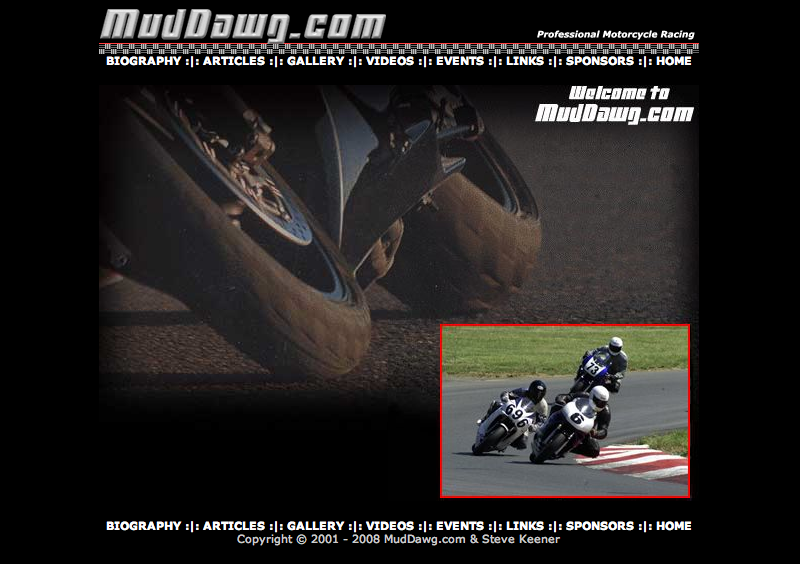 To add interest to the Home page of this site, the inset picture changes randomly every time the page is displayed. One downside to a page design like this one is that there's really no text content on the Home page, so search engines can only classify it based on the title and any metatags that are defined.
Note: (2018/01/13) The web site was online with this design from 2005 to late 2009, when the design was adapted to fit into a WordPress theme.